Does the sun's glare stand in between you and a hole in one? Every golfer can benefit from a great pair of shades for sunny days on the course. Unlike tennis, golf and sunglasses are often a popular combination.
Our Top Pick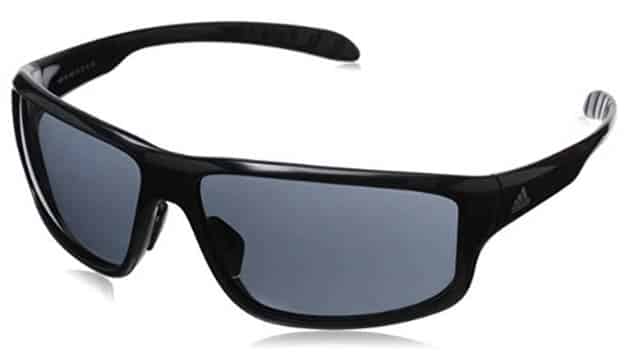 Adidas Kumacross 2.0 Sunglasses
Our Budget Pick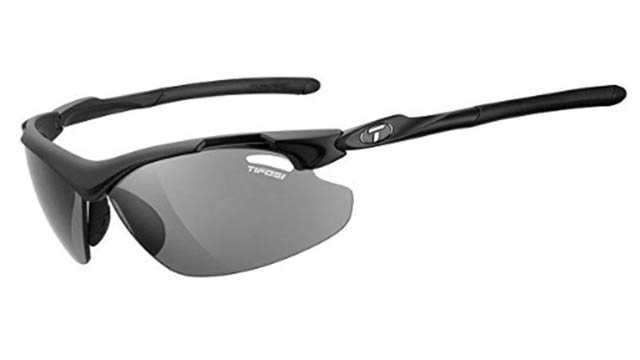 Tifosi Tyrant 2.0 Sunglasses
Here are eight great options:
1. Adidas Kumacross 2.0 Sunglasses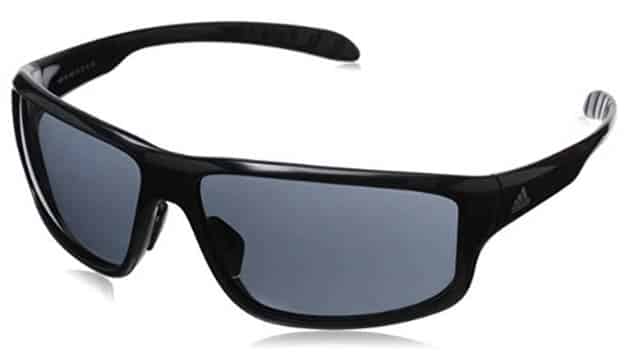 As seen on pro golfer Justin Rose, the Adidas Kumacross 2.0 men's sunglasses feature large, rectangular lenses designed to keep the sun's UV rays at bay. There are frames available in five different colors, and every pair of shades is designed with a double snap nose pad.
Pros: The plastic frames are lightweight and comfortable on the course, but contain a ribbed temple grip to minimize slipping.
Cons: These shades are not the most budget-savvy option available on the market.
---
2. Oakley Flak 2.0 Golf Sunglasses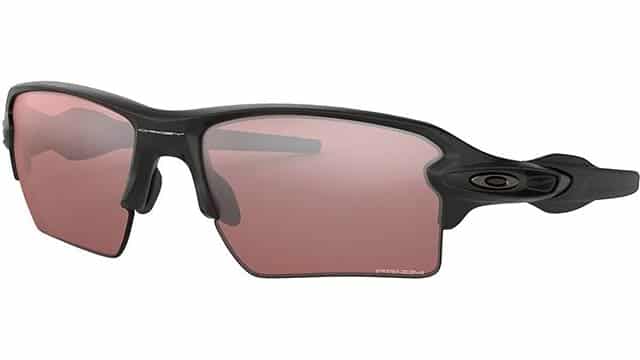 As seen on Australian pro golfer Adam Scott, the Oakley Flak men's sunglasses are designed to reduce glare and improve optical perception on the course. These shades fit nicely with a hat and are designed for durability. If you're in need of prescription shades, Oakley can accommodate by creating a customized pair.
Pros: Multiple frame and lens colors; the lens technology is specifically crafted for golfers and enhances color and contrast.
Cons: Oakley shades are pricey and not the best option for the budget conscious.
---
3. Nike Golf X2 Pro Sunglasses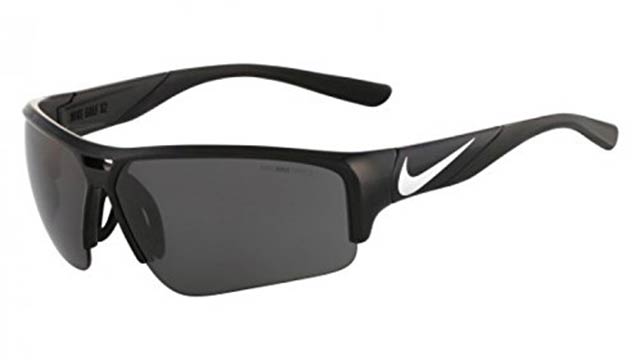 Nike's Golf X2 Pro men's sunglasses feature an innovative tint that is designed to optically enhance the white of the ball and the contrast to the green. The Golf X2 Pro glasses come in two color options and feature a deep lens for maximum coverage.
Pros: Cutting-edge lens technology designed for precision on the green; thin-temple design fits comfortably under a hat.
Conscious: The X2 Pro sunglasses are pricey and not the best option for the budget conscious.
---
4. Tifosi Tyrant 2.0 Sunglasses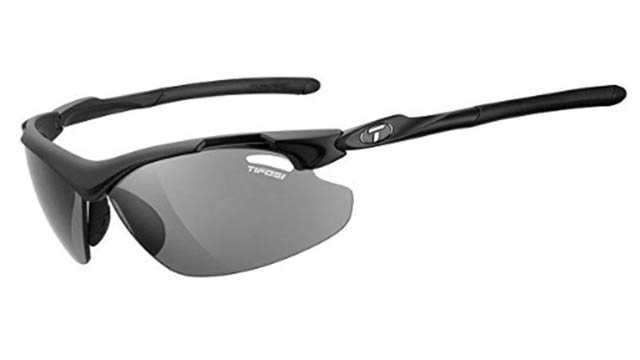 Tifosi's Tyrant 2.0 sunglasses are a sleek, durable option for male golfers. These shades feature vented lenses to whisk away the sweat, and adjustable nose and ear pieces for added comfort.
Pros: The polarized lenses are designed to combat the sun's glare. These sunglasses are designed to be comfortably worn in conjunction with a hat, a popular combination for male golfers.
Cons: These shades are slightly pricey for the budget-conscious buyer. For some, the narrow lenses may not provide a broad enough field of vision.
---
5. JMarti JM01 Sunglasses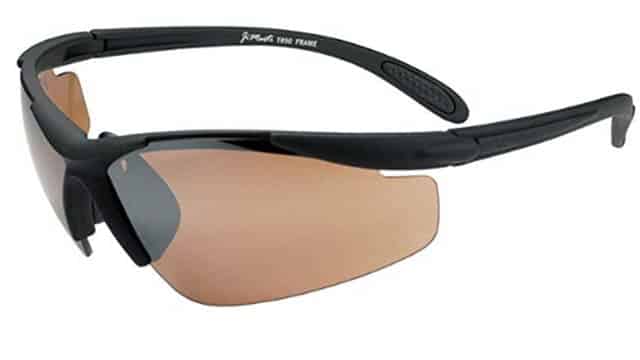 These unisex shades are seamlessly light, weighing in at only .60 ounces. The lenses are available in five different tints; the silver and orange tint is recommended for improving perception on overcast days, while the flatback and copper is designed for optical sharpness on sunny days.
Pros: These shades are very lightweight, comfortable, and affordable.
Cons: The polycarbonate lenses are a bit more prone to scratching than some other lens varieties.
---
6. Callaway Sungear Women's Golf Sunglasses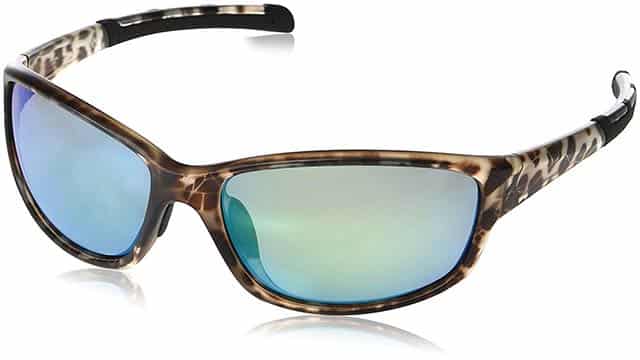 The Callaway Sungear shades are designed a lady golfers! The lenses feature enhanced depth perception, and the adjustable nose pads are designed to increase comfort.
Pros: Sleek, fashion-forward leopard print frames.
Cons: The frames are slightly small in size and may not fit comfortably on a larger head. The lenses are not polarized, so these shades are the best option for those seeking a polarized lens.
---
7. Nike Women's Minx Rectangular Sunglasses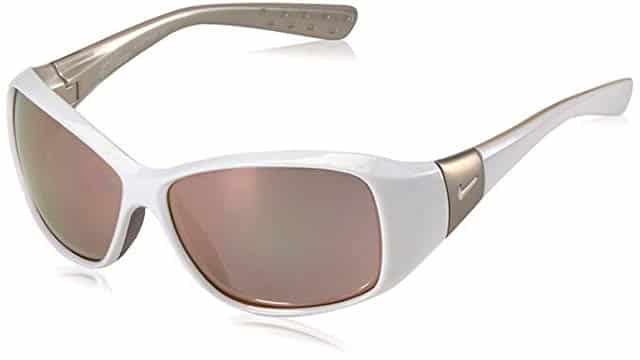 These stylish sunglasses feature a white and gold plastic frame and lightweight lenses coated with 100 UV protection. Nike's lens technology is designed to enhance precision from all points of view.
Pros: Trendy, comfortable, and durable!
Cons: The lenses are not polarized, so these shades are the best option for those seeking a polarized lens.
---
8. Avima Best Unisex Polarized Sunglasses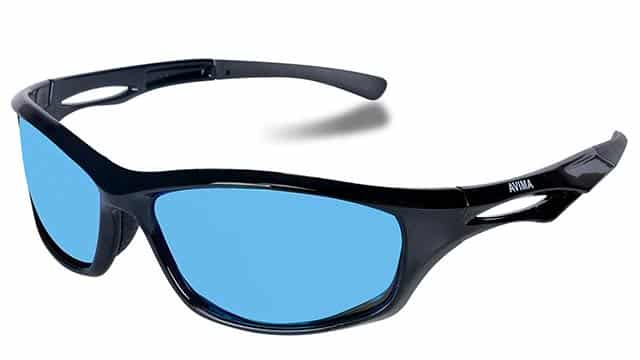 These Avima shades are the perfect budget-friendly find. These sunglasses are available in three color options and feature polarized lenses. The sports design is gender neutral and designed to match all face shapes.
Pros: Very affordable! These shades are the perfect option for a new golfer who wants to test out polarized lenses.
Cons: These shades are a budget find and may not hold up as well as some other options.
Frequently Asked Questions
Q: I plan to wear a hat or a visor while golfing. If so, do my sunglasses fit comfortably with my headpiece?
A: Many golfers choose to wear a hat or visor on the course. If you opt for this golf wardrobe staple, test out a few sunglass options to ensure that your shades fit comfortably under your headgear.
Q: Are polarized or non-polarized lenses better for golf?
A: While polarized lenses are specifically designed to block the sun's glare, some people find that the polarization makes it harder to read greens on the course. There are high quality lenses available for golfers in both polarized and non-polarized options; which shades are the best option for you is a matter of personal preference. But we recommend staying away from blue tinted lenses as they reduce contrast on green backgrounds (i.e. it would be harder to spot a white ball on a green background with blue lenses).