If you play video games for any length of time, you may have experienced headaches, eyestrain, and/or dry eye. Gaming glasses to the rescue!
Our Top Pick

GUNNAR Razer RPG Gaming Glasses
Our Budget Pick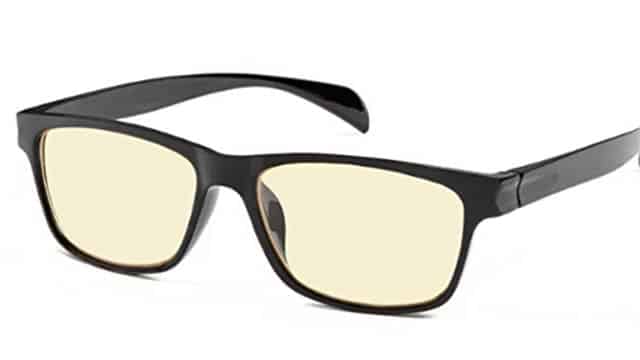 Gamma Blue Ray Light Blocking Glasses
Gaming glasses are designed to block blue light, resulting in healthier eyes and less strain for some. Gaming glasses are also a great option for those of us who spend long days in the office hunched over a computer!
Here are eight great options to consider:
1. GUNNAR Razer RPG Gaming Glasses

Note: Updated review coming soon!
---
2. Gamma Blue Ray Light Blocking Glasses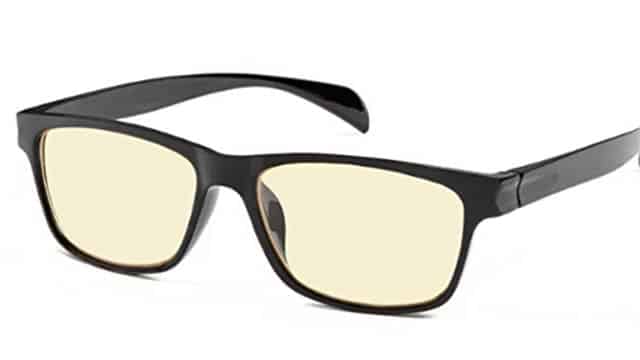 The Gamma Blue Ray glasses are a great option for first-time buyers. They are unisex, with a light plastic frame and amber-tinted lenses designed to minimize eye strain by blocking blue light.
Pros: These glasses are very affordable. The frames are simple, lightweight, and stylish.
Cons: The frames come in only one size and may be a bit small for someone with a larger head.
---
3. SWANNIES Premium Daytime Glasses

These stylish glasses are designed to block blue light while still maintaining a fashion-forward look. The frames are unisex and come in two colors: black and clear.
Pros: Swannies frames are the most environmentally friendly gaming frame on the market. They are made from acetate, a plant-based, hypoallergenic plastic.
Cons: These glasses are slightly less affordable than other options on the market.
---
4. ANNRI Blue Light Blocking Glasses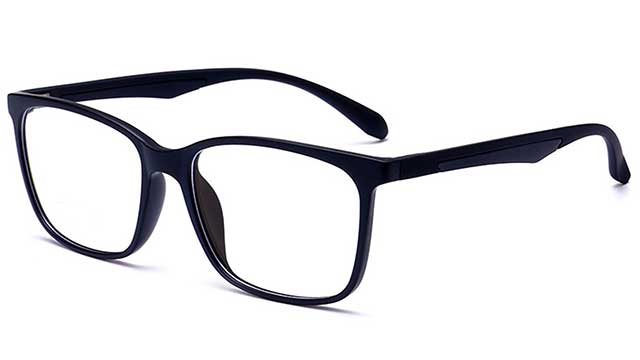 The ANNRI Blue Light Blocking Glasses are specifically designed for extended computer use. The frames come in six different styles (three styles designed for men and three styles designed for women.) Each style is available in two different color options: black and clear.
Pros: ARNNI provides numerous options esthetically in terms of frame color and size, appealing to many different preferences. The lenses contain a slight yellow undertone and filter out up to 90% of harmful blue light rays.
Cons: The lenses are made from polycarbonate and can be slightly more difficult to clean than a plastic lens.
---
5. HyperX Gaming Eyewear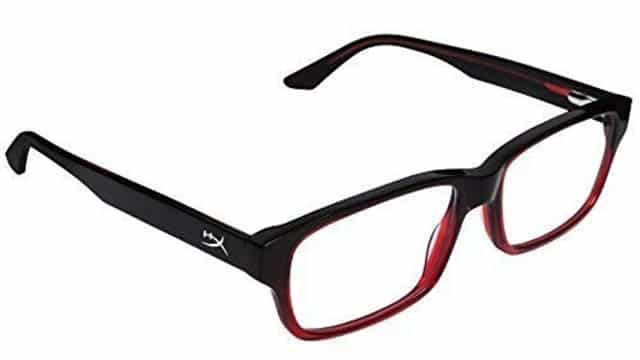 Designed with serious gamers in mind, the HyperX Gaming Eyewear provides top-notch protection from blue light. The frames are made from a lightweight plastic and are unisex in style. These glasses are specifically designed to be worn in conjunction with gaming headsets (although this would also be advantageous for someone who wears a headset and has significant screen exposure within the office setting.)
Pros: HyperX features lenses made from high quality M-R8 material, which are designed to be durable and long-lasting. The frames are stylish and versatile.
Cons: HyperX Gaming Eyewear is less affordable than many other options and thus is more of an investment.
---
6. GUNNAR MLG Phantom Gaming Glasses

These lightweight glasses contain amber-tinted lenses and an adjustable silicone nose pad. They are headset compatible and contain ear guards for added comfort. These glasses are unisex in style.
Pros: These glasses contain an anti-glare lens coating specifically designed to minimize the risk of dry eye. The silicone nose pad and ear guards are an added comfort measure.
Cons: The amber-colored lenses may not be stylistically appealing to all users.
---
7. GAMEKING Clip-On Computer Glasses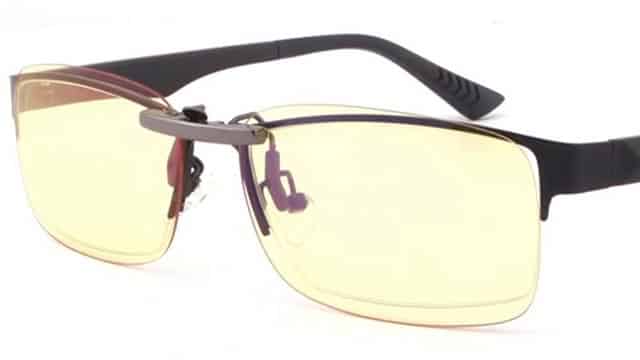 GAMEKING's Clip-On Computer Glasses are designed to clip directly onto your prescription glasses, so there's no need to change pairs when you settle in front of the screen! The lenses contain an antireflective coating designed to eliminate glare.
Pros: These are the thinnest, lightest gaming glasses on the market, weighing in at only eight grams. They come with a lifetime warranty.
Cons: These are only a good option if you already wear prescription glasses, due to the clip-on feature.
---
8. STAMEN Blue Light Blocking Glasses

Stamen's Blue Light Blocking Glasses are designed as a fashionable, unisex option for gamers. The metal frames are easily adjustable, allowing you to find the fit that's right for you.
Pros: The adjustable frames designed to accommodate all face types. Silicone nose pads are an added comfort feature.
Cons: While still considered lightweight, the frames are slightly heavier than some other gaming glasses on the market.
---
9. J+S Vision Computer & Gaming Glasses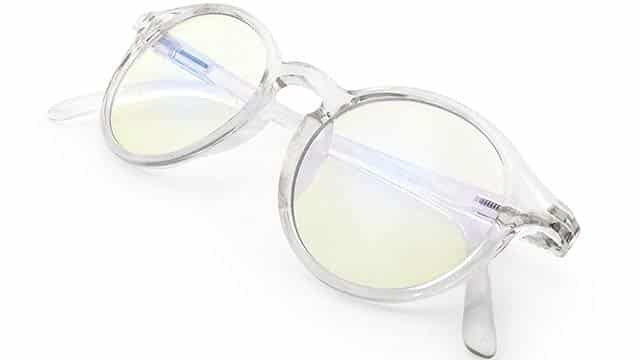 Unlike many other gaming lenses on the market which feature tinted lenses, J+S gaming glasses are designed with low-color distortion lenses, which is a great option for people who wish the block harmful blue rays without experiencing the potential distraction of a tinted lenses.
Pros: Although these glasses are unisex, there are several options of frame style, incluidng round, square, and classic rectangle.
Cons: These lenses may not block quite as many harmful rays as a darker tinted lense.
---
Frequently Asked Questions
With so many options on the market, investing in gaming glasses may feel like a daunting task. Here are a few questions to ask yourself before making a purchase.
Q: Do I need prescription gaming glasses?
A: Most over the counter (i.e. purchased at Amazon) gaming glasses are designed to block the harmful light rays associated with screen use. However, they are not designed to address existing visual needs, such as nearsightedness or astigmatism.
If you require a prescription then I'd recommend starting with Gunnar Optiks. As long as you have your prescription you can order Rx glasses online.
If you don't mind spending a bit of money you can order prescription blue light blocking glasses through your ophthalmologist/optometrist. This is the method I ended up going with and regretted it, as it set me back ~$700 and I ended up preferring my Gunnars more.
---
Q: How much should I spend?
A: Just like sunglasses are designed to protect your eyes from the sun's harmful UV rays, gaming glasses are designed to protect you from the harmful blue rays associated with extended screen time. Just like sunglasses, gaming glasses come in many different price points. It's up to you to decide which glasses best meet your needs.
---
Q: How important is style?
A: Gaming glasses are notorious for being boxy, yellow, and looking like…..well, gaming glasses! There are many options on the market, ranging from large gaming glasses with bright, amber colored lenses to sleek frames that look like they rolled right off the shelf at Warby Parker. Not all gaming glasses look like gaming glasses. So, if you're planning to wear your glasses to the office and you're concerned about the optics (no pun intended) there are plenty of different options to suit your style!